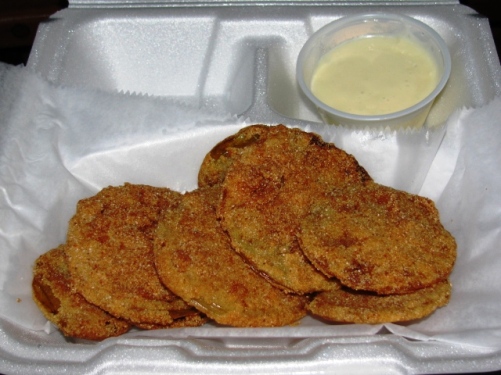 A side of fried green tomatoes, courtesy of the Smokin' Pig BBQ at the Wears Valley (Tennessee) Farmers Market.
Tagged as: Appalachia, comfort foods, fried foods, frying, Southern cuisine, Tennessee, tomatoes, Wordless Wednesday
I am a librarian, web developer & strategist, and educator, who is into cooking, hiking, quilting and stitching, genealogy and local history.
Colleen has written 193 articles for The Taste Place.